Bed Bugs are the creatures that spawned a million nightmares and are now on the attack in the Orlando and Central Florida area. Outbreaks of these tiny, blood-sucking terrors have been treated by Envirosafe Pest Control Orlando in every kind of neighborhood in Orlando and the surrounding areas. They're not just in dirty hotels – they're at the 5-star ones as well and swarming the public places you and I visit every day.
Bed bugs are most active between 4:00 and 6:00 AM and wait until you're sound asleep to hunt for a patch of skin then hunker down to fill up with a blood meal before dawn. Often folks see several bites clustered in one spot. Doctors call this "breakfast, lunch, and dinner."
Bed Bugs cause allergic reactions in many people. Some just skin irritations, others can develop asthma, or in very rare cases, life-threatening anaphylactic shock.
Falling asleep should never be grounds for becoming a blood meal. Sleeping tight without letting the Bed Bugs bite is a sure thing with our guaranteed Bed Bug Treatment. Eliminating Bed Bugs from your home or business is our specialty. Envirosafe Pest Control safely and effectively attacks Bed Bugs in areas of your home where they hide. We are discreet and take pride in returning peace of mind to your home or business.
Our intensive Bed Bug Treatments are performed by our Expert Bed Bug technicians who utilize The B&G; Portable Aerosol Delivery System to eliminate bed bugs where they live and breed. Our safe and effective treatment protocol consists of our simple FOUR STEP PROCESS.
Step 1: Easy Preparation
Envirosafe Pest Control of Orlando knows you hired us to do the Bed Bug work. Not the other way around. Many Pest Control Companies demand exhausting and labor-intensive preparation sheets. We make it easy and convenient for you with a simple two-step preparation.
Wash or put bed linens in dryer for 20 minutes. Put back when we leave.
Reduce clutter in bedrooms so our techs have full access.
It's That Simple!!!
Step 2: Treatment of Beds
Our Expert Orlando Bed Bug Technicians proceed to treat with our Portable Aerosol Delivery System to thoroughly and systematically treat your bed set, including mattress, folds and seams of mattress, headboard, footboard (if present), box spring, underside of box spring, bed frame, dressers, night stands, armoires and other areas around where bed bugs primarily live and breed.
Step 3: Cracks and Crevices
Dozens of Bed Bugs can hide in recessed cracks and crevices and screw holes in the wall. Envirosafe Pest Control of Orlando systematically treats all cracks and crevices around windows, outlets, blinds, pictures, posters and clocks on walls, baseboards, and crown moldings, under edges of carpets and any other crevices or void areas in your home.
Step 4: Secondary Infestation Areas
Failing to treat secondary infestation areas such as adjacent rooms where bed bugs may have migrated is the biggest reason we are called in after our competitors fail to eliminate bed bugs. We thoroughly treat all adjacent rooms, including all upholstered furniture, legs of all furniture, between the wall and molding on floor, chest of drawers, etc.
Envirosafe Pest Control of Orlando is the leading provider of Termite and Pest Control Services that are safe for your family, home, and pets. For over 30 years we have established ourselves as the areas stand alone provider of green, earth friendly, organic, and low environmental impact termite and pest control services. Our standard of treatment practices for Bed Bugs utilize only products registered by the EPA. Envirosafe Pest Control of Orlando's employees are Master Pest Technicians accredited through Clemson University's esteemed program. With thousands of happy customers in the Central Florida area, our "Go Green" track record and environmental stewardship speaks for itself.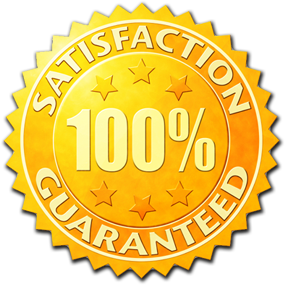 Envirosafe Pest Control Orlando stands alone in delivering safe, effective, organic pest control and is pleased and thankful to serve our loyal Central Florida customers!